Your walls are writing checks that your furnace can't cover.
Call us today to start

saving up to 45%

on your heating and cooling bills!
Northern Michigan's Choice for Spray Foam Insulation
Bayshore Insulation is Northern Michigan's Premiere Spray Foam Contractor.  We are ready to serve you anywhere in Northern Michigan. Whether you are in Big Rapids, Traverse City, Harbor Springs or Gaylord, call us for all your insulation needs.
Our goal is to educate our clients, so they can make well informed decisions on which insulation they should choose, while making their homes as energy efficient as possible. 
Phone: (231) 357-3045
Energy Efficient

Spray Foam Insulation
There is no better home insulating material that can seal your home from air and moisture intrusion, save on costly utility bills, strengthen your home, and protect your family's health from dangerous mold, airborne pollutants and allergens than Lapolla™.
HIGHEST LEVEL OF PERFORMANCE
Closed-cell spray foam insulation is one of the most efficient insulating materials commercially available, with aged R-Values above 6.0 per inch. Open-cell spray foam insulation is a performance upgrade over conventional insulation that leads to energy efficiency and other benefits for home owners.
SAVE UP TO 45% ON YOUR ENERGY BILLS
Lapolla's™ energy efficient spray foam insulation, when properly installed, deliver energy savings of up to 45% for the life of your property.
NEW HOME OR UPGRADE EXISTING INSULATION
Spray foam insulation can be added to your existing home or it can be applied to your new home.
EARTH FRIENDLY
Lapolla™ is the first in the world to commercially release Solstice LBA – an earth friendly spray foam wall insulation that reduces the carbon footprint of your home allowing you to literally Live Green. Every Day.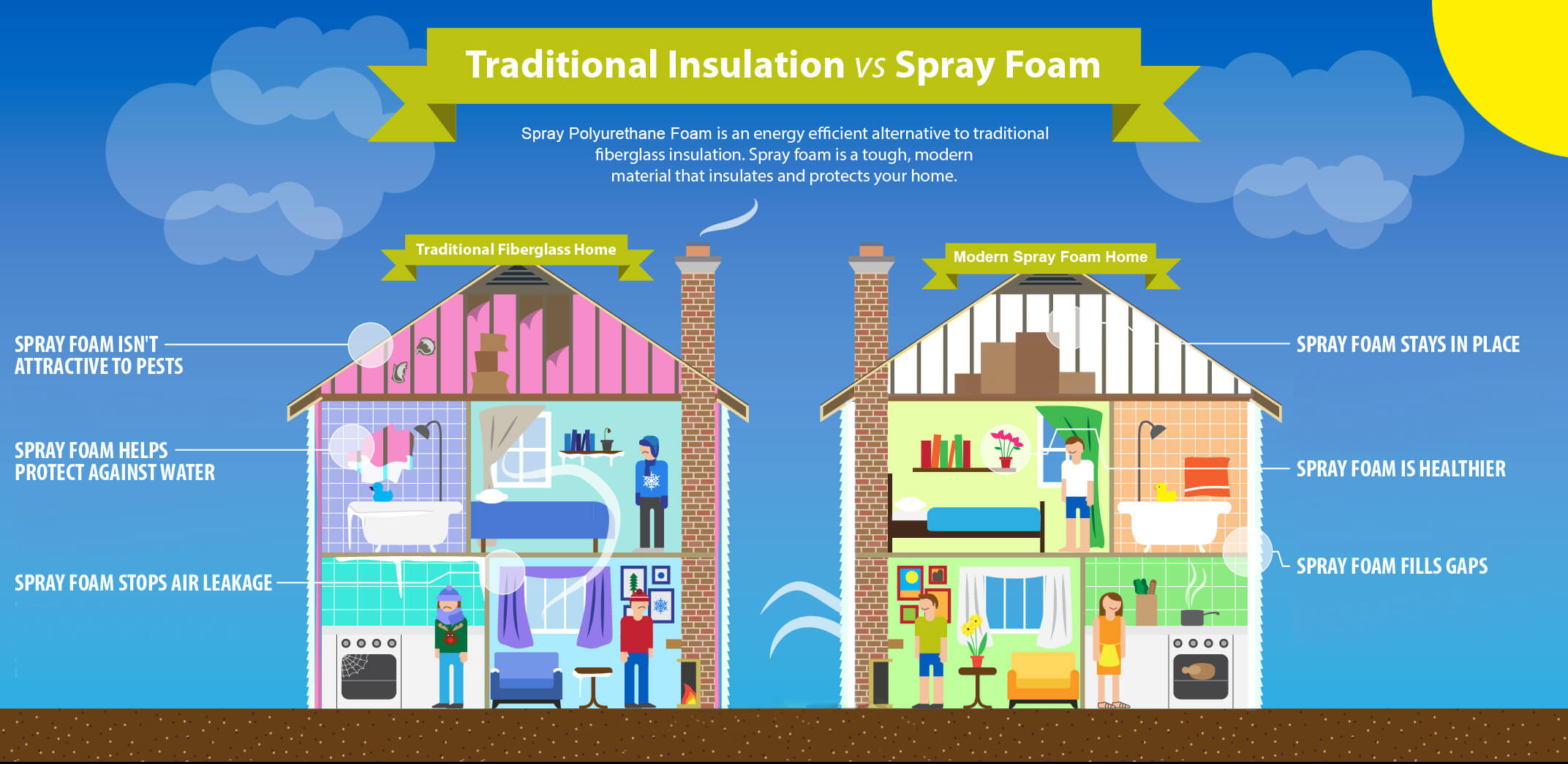 Why Bayshore Insulation?
---
At Bayshore we pride ourselves on knowledge, training and experience.  We have some of the newest and most advanced equipment available and then put the best installers behind it.  Ask our competition if their installers have been to Houston, Texas and met with the chemist that make their spray foam and refined their skills at the Lapolla Training Center.  Have they been to Indiana and met with the owner of Krendl Machine Company and learned first hand the highest and best practices for installing blown fiberglass.
Technology is our middle name, science is the reason we do it the way we do and our reputation is the reason we will keep doing it that way.  Long gone are the days of just packing cheap batt insulation into a wall cavity.  As the premiere Spray Foam Contractor in Northern Michigan we are ready to serve you whether you are in Traverse City, Harbor Springs, Gaylord or Cedar Springs.
Our goal is to educate our clients so they can make well informed decisions on which insulation they should choose to make their homes as energy efficient as possible.  Northern Michigan weather can change instantly. Who hasn't experienced a July day that is 95 degrees at noon and 40 degrees that night around the campfire, or 60 degrees on Monday and 10″ of snow and 15 degrees on Tuesday?  We all have. These huge swings in temperature and humidity can run havoc on your home, wood floors and home environment.  Our job is to keep the elements out and maintain a constant stable environment on the inside, regardless of what Mother Nature throws at us.   Our foam from Lapolla is here to help you maintain a constant environment in your home. Bayshore Insulation is your no-nonsense choice of insulation for your next new home, retro, remodel or commercial project.